by James Corbett, The Corbett Report
December 4, 2020
Do you know what it means when the Managing Director of the IMF warns of a "new Bretton Woods moment?"
How about when the head of the BIS revels in the total surveillance power that digital currencies will afford the central bankers?
Well, you're about to. Don't miss this info-packed edition of The Corbett Report podcast where James peels back the layers of the great currency reset onion and uncovers the New World (Monetary) Order.
Watch on Archive / BitChute / LBRY / Minds / YouTube or Download the mp4
SHOW NOTES
Century of Enslavement: The History of the Federal Reserve
Winds of Change: The Case for New Digital Currency by Christine Lagarde
Who's Afraid of Decentralized Currency?
What's in Store for the Dollar? (Goldman Sachs)
Central bank digital currencies: foundational principles and core features
Cross-Border Payment—A Vision for the Future
Interview 1604 – John Titus on Central Bank Digital Currencies
Bill Gates on Digital Currency
The battle of Bretton Woods : John Maynard Keynes, Harry Dexter White, and the making of a new world order
Zhou Xiaochuan: Reform the international monetary system
Bank of England Governor Signals Central Bank Digital Currency is Coming
BOE on Course to Begin Roll Out of New Payment System
Solutions at corbettreport.com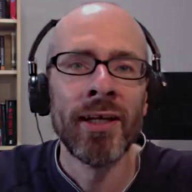 James Corbett has been living and working in Japan since 2004. He started The Corbett Report website in 2007 as an outlet for independent critical analysis of politics, society, history, and economics. Since then he has written, recorded and edited thousands of hours of audio and video media for the website, including a podcast and several regular online video series. He is the lead editorial writer for The International Forecaster, the e-newsletter created by the late Bob Chapman.
His work has been carried online by a wide variety of websites and his videos have garnered over 40,000,000 views on YouTube alone. His satirical piece on the discrepancies in the official account of September 11th, "9/11: A Conspiracy Theory" was posted to the web on September 11, 2011 and has so far been viewed nearly 3 million times.
For more in-depth content, James Corbett offers a subscription newsletter. Become a Corbett Report subscriber: https://www.corbettreport.com/members/