by James Corbett, The Corbett Report
May 10, 2022
Have you read How to Prevent the Next Pandemic by Bill Gates yet?
Well, I have, and let me tell you: it's every bit as infuriating, nauseating, ridiculous, laughable and risible as you would expect.
Here are the details.
Watch on Archive / BitChute / Odysee or Download the mp4
SHOW NOTES:
How to Prevent the Next Pandemic (video)
I Read  The Great Narrative (So You Don't Have To!)
Fact Check: Polio Vaccines, Tetanus Vaccines and the Gates Foundation
A Framework for Understanding Pathogens, Explained by Sunetra Gupta
Episode 417 – The Global Pandemic Treaty: What You Need to Know
Trump calling the Warp Speed MAGA jabs his "greatest achievement"
Trump was going to appoint RFK Jr. to head a vaccine safety panel
Bill Gates told him it was a bad idea?
WHO Cares What Celebrities Think – #PropagandaWatch
Japan logged record low number of newborns in 2021 with 842,897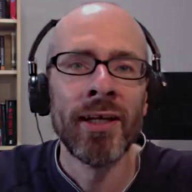 James Corbett has been living and working in Japan since 2004. He started The Corbett Report website in 2007 as an outlet for independent critical analysis of politics, society, history, and economics. Since then he has written, recorded and edited thousands of hours of audio and video media for the website, including a podcast and several regular online video series. He is the lead editorial writer for The International Forecaster, the e-newsletter created by the late Bob Chapman.
His work has been carried online by a wide variety of websites and his videos have garnered over 40,000,000 views on YouTube alone. His satirical piece on the discrepancies in the official account of September 11th, "9/11: A Conspiracy Theory" was posted to the web on September 11, 2011 and has so far been viewed nearly 3 million times.
For more in-depth content, James Corbett offers a subscription newsletter. Become a Corbett Report subscriber: https://www.corbettreport.com/members/