by James Corbett w/ James Evan Pilato, The Corbett Report
June 11, 2021
Interview 1648 – New World Next Week with James Evan Pilato
Welcome to New World Next Week – the video series from Corbett Report and Media Monarchy that covers some of the most important developments in open source intelligence news. This week:
Watch on Archive / BitChute / Minds / Odysee / YouTube or Download the mp4
Story #1: Japan Mulls Vaccinating All 70,000 Tokyo Games Volunteers
https://english.kyodonews.net/news/2021/06/ed6c449d74e2-breaking-news-japan-mulls-vaccinating-all-tokyo-games-volunteers-minister.html
Senior Japan Olympic Official Jumps In Front Of Train In Suspected Suicide
https://english.kyodonews.net/news/2021/06/37692839df57-senior-japan-olympic-official-hit-by-train-dies-in-suspected-suicide.html
Story #2: Cyber Polygon to Focus on Secure Development of Digital Ecosystems
https://cyberpolygon.com/news/bezopasnoe-razvitie-tsifrovykh-ekosistem-stanet-glavnoy-temoy-mezhdunarodnogo-cyber-polygon/
WEF Partner JBS Meats Coincidentally Hit With Ransomware Attack
https://sociable.co/technology/ransomware-attack-worlds-largest-meatpacker-6-weeks-jbs-acquires-plant-based-food-group-vivera-530m/
U.S. Recovered Millions in Ransom From Colonial Pipeline Hackers
Colonial Pipeline Was Fine, Its Owner Shut It Down To Make Sure They'd Get Paid Correctly
https://jalopnik.com/the-colonial-pipeline-was-fine-but-it-was-shutdown-to-1846911689
Story #3: Judge Orders VA School to Reinstate Teacher Who Refused to Use Trans Pronouns
https://m.theepochtimes.com/mkt_breakingnews/judge-knocks-out-suspension-of-virginia-teacher-who-spoke-against-forced-use-of-woke-pronouns_3849732.html
Vaccination Rates Fall Off, Imperiling Biden's July Fourth Goal
https://www.msn.com/en-us/news/us/vaccination-rates-fall-off-imperiling-biden-e2-80-99s-july-fourth-goal/ar-AAKLD5I?ocid=uxbndlbing
Houston Nurses Protest After Losing Their Jobs For Refusing COVID-19 Shots
https://www.thelastamericanvagabond.com/houston-nurses-protest-after-losing-their-jobs-for-refusing-covid19-shots/
'Sweet Tooth' Newspaper Ad Stunt Sparks Divisive Reaction
https://popculture.com/streaming/news/sweet-tooth-newspaper-ad-stunt-sparks-divisive-reaction/#6
Become a member of Corbett Report (https://corbettreport.com/members) and Media Monarchy (https://mediamonarchy.com/join) to help support independent media.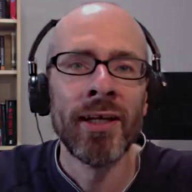 James Corbett has been living and working in Japan since 2004. He started The Corbett Report website in 2007 as an outlet for independent critical analysis of politics, society, history, and economics. Since then he has written, recorded and edited thousands of hours of audio and video media for the website, including a podcast and several regular online video series. He is the lead editorial writer for The International Forecaster, the e-newsletter created by the late Bob Chapman.
His work has been carried online by a wide variety of websites and his videos have garnered over 40,000,000 views on YouTube alone. His satirical piece on the discrepancies in the official account of September 11th, "9/11: A Conspiracy Theory" was posted to the web on September 11, 2011 and has so far been viewed nearly 3 million times.
For more in-depth content, James Corbett offers a subscription newsletter. Become a Corbett Report subscriber: https://www.corbettreport.com/members/