by Alchemical Tech Revolution
July 25, 2020
Nanorobot Hardware Architecture for Medical Defense…Next Level Contact Tracing…
Original video can be found at Alchemical Tech Revolution YouTube channel.
From a research paper titled "Nanorobot Hardware Architecture for Medical Defense"
ISSN 1424-8220
www.mdpi.org/sensors
Sensors 2008, 8, 2932-2958; DOI: 10.3390/s8052932
Published May 6, 2008
---
[As a service to protect truth from censorship, mirrored copies of this video are available at Truth Comes to Light BitChute, Lbry, Odysee & Brighteon channels. All credit, along with our sincere thanks, goes to the original source of this video.]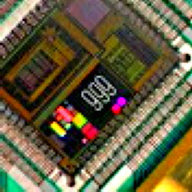 Alchemical Tech Revolution is an anonymous video creator.
His About statement at YouTube:
"You've been scheduled for an upgrade…courtesy of the technocratic elite…Ready or not, The Alchemical Tech Revolution is coming…"