Source: scienceandnonduality
Published on Mar 23, 2018
In a brilliant presentation, with game changing ideas flowing faster than we can take them in, cognitive scientist Donald Hoffman describes the challenges both for science and for spirituality in the move towards a scientific theory of consciousness.
He shows the evidence that, in science's quest, mathematics has already begun to describe conscious experience. He spells out the preconceptions that will have to be reconsidered by scientists: the idea of third-person science, that space and time and objects are fundamental – and by nondualists: that scriptures and teachers can be sources of authority as well as inspiration. Science and spirituality working together, he says, can explore and understand consciousness.
http://www.scienceandnonduality.com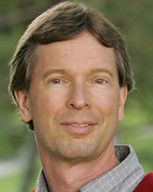 Donald Hoffman is a cognitive scientist and author of more than 90 scientific papers and three books, including Visual Intelligence: How We Create What We See (W.W. Norton, 2000). He received his BA from UCLA in Quantitative Psychology and his Ph.D. from MIT in Computational Psychology. He joined the faculty of UC Irvine in 1983, where he is now a full professor in the departments of cognitive science, computer science and philosophy. He received a Distinguished Scientific Award of the American Psychological Association for early career research into visual perception, and the Troland Research Award of the US National Academy of Sciences for his research on the relationship of consciousness and the physical world.