by 21st Century Wire
April 22, 2022
"Not counted" as vaccine deaths?
The biggest cover-up in medical history continues.
FACT: Over 50,000 Americans aged 65 and over died within the first two weeks.
But the true scale may never be known.
Vigilant Fox reports…
Attorney Thomas Renz: "They say, 'Well, we don't count anyone as vaccinated until 14 days after their full vaccination,' so that means until 14 days after your second dose, it's not counted. Well, they did that because they know most reactions occur within 14 days of either your first or second dose… [As of] November/December [2021], there were 52,000ish [people aged 65 and up] who died within 14 days." Watch: 
Connect with 21st Century Wire
cover image credit: CaitlinJohnstone / pixabay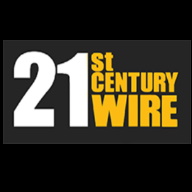 21st Century Wire exists with the purpose to educate, promote learning on geopolitical and social issues, as well as provide much-needed independent commentary, news reporting, including criticisms and critiques of larger corporate and foundation-funded media outlets and their coverage of global events.
They also aim to deliver a consistent stream of independent research on subjects and views that are generally not covered in the corporate-owned and foundation-funded media spheres. In this way, they are helping to re-balance the discourse by giving a platform to alternative views and narratives which are largely absent from the corporate mainstream media and state-affiliated media outlets.