by Richie Allen
April 9, 2021
Speaking on Talk Radio yesterday morning, Professor Robert Read, who sits on the Joint Committee on Vaccination and Immunisation (JCVI), said that vaccinating everyone now, is a fantastic springboard for booster jabs against future covid variants.
Read was asked by host Julia Hartley-Brewer, why all restrictions weren't being lifted immediately, now that the pandemic has ended. This week, University College London published a study that claims the UK has already reached so-called herd immunity.
Read said that the best approach is to wait until nearly everyone has been fully vaccinated. He said:
"We'll be much tougher as a country as we go forward into 2022, which we expect then to see incursion of new variants of this virus, cos it's already happening all over the world.
And if we've got everybody vaccinated as much as we can, that gives us a fantastic springboard for booster vaccinations for our population to protect them as new variants emerge in other parts of  the world, so a little bit of caution is warranted now."
As you'll see in the clip below, Hartley-Brewer either didn't hear him, or wasn't prepared to go after him. Read used terminology like "baseline" and "springboard." The vaccination programme is not about protecting against coronavirus.
Whatever covid is or was, it's long gone. Imperial College London has been running the REACT study, which measures covid levels in society. Yesterday, it said that only 1 in 500 people in England has the virus. That's 0.2 per cent of the population.
People are not sick. Hospitals are operating at normal capacity levels. Deaths across Winter 2020/2021, were below the five year average in hospitals and care homes. Reopening the schools last month didn't increase transmission. There is no covid-19.
"Vaccinate everyone now as a springboard for booster vaccinations against future variants," said Robert Read. It couldn't be clearer.
A mild respiratory infection (covid) is being used as the excuse to bring in a long-planned mass vaccination programme, which will see citizens accepting state mandated medicine, in return for certain privileges. I wish I was wrong. I'm not.
cover image credit: pixabay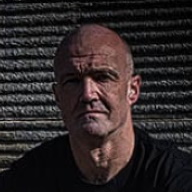 Richie Allen is an award winning radio and television presenter and the host of The Richie Allen Show, the most listened to independent radio show in Europe.
Richie is a strong free speech proponent and although this has brought him into conflict with various special interest groups and seen him accused of aligning with any guest whose opinion might be unpopular or offensive he still firmly believes that all opinions should be heard and challenged.
His news radio show is live from 5 – 7 PM Monday to Thursday and he presents a music show called Sunday Morning Melodies each Sunday morning at 10 AM.