by Media Bear
October 17, 2020
Original video available at Media Bear YouTube and BitChute channels.
[As a service to protect truth from censorship & to share widely, mirrored copies of this video are available at Truth Comes to Light BitChute, Lbry, Odysee & Brighteon channels. All credit, along with our sincere thanks, goes to the original source of this video. Please follow links provided to support their work.]
T-shirts & stickers: www.mediabear.redbubble.com
Support Media Bear:
https://www.subscribestar.com/mediabear
https://www.patreon.com/mediabear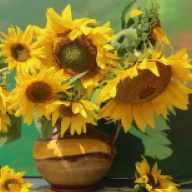 Posts under World Art, Poetry & Other Beauty come from assorted sources around the web, from books or manuscripts. The specific source will always be identified at the top of the post and, if available, a link to source will be provided.