"I Won't Force the Vaccine on My Staff" – Farmer Angus
by Jeremy Nell, Jerm Warfare
August 26, 2021
His name is Angus McIntosh and his farm is called Farmer Angus.
Farmer Angus is one of two grass fed, pasture-reared beef producers in the Western Cape. Biodynamic and regenerative agricultural principles and practices are applied in the raising of the farm's animals which includes cattle, pigs and laying hens, as well as vegetables and wine. Situated on 126 hectares of irrigated pasture at Spier Wine Estate near Stellenbosch.

Our charcuterie, made by Gastro Foods, is the only charcuterie in South Africa cured without added nitrates or nitrites.

All Farmer Angus products are also 100% growth-hormone free, routine antibiotic free and the pig and chicken food is glyphosate free. The vineyards on the farm are in their 8th year of being certified organic.
Since his farm is nearby, I had the pleasure of having lunch with Angus.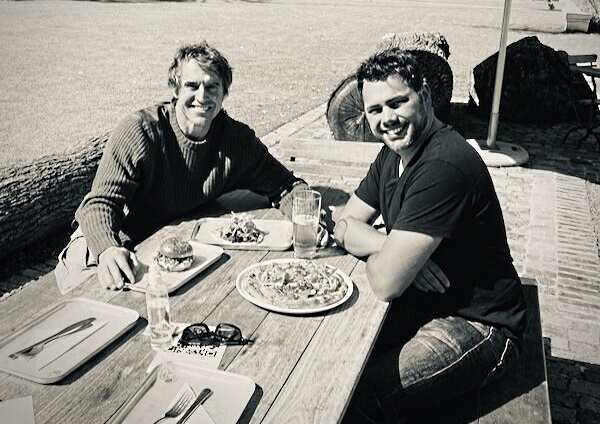 He is a great man doing great things for the environment and for his staff (by refusing to force them to get the jab), and I believe we should support farmers like Angus.
As the world rushes towards a cold, unhealthy, technocratic future, I strongly recommend going back to basics by finding a local farmer to support.
Farmers are the foundation of civilisation.
Jeremy Nell is a South African cartoonist whose work has been published internationally. He is host to the podcast Jerm Warfare, which reflects his journey to understand the world as it really is.
Subscribe to his war report.
Join his Telegram channel