by James Corbett
April 21, 2020
Kit Knightly of Off-Guardian.org joins us to discuss the site's ongoing coverage of the corona crisis. From experts questioning the panic to death figure over-estimates to pushback against the new normal, today we highlight the work of those who are speaking truth to power on the defining event of our age . . . and point out those who are cheering on the out-of-control police state.
Watch this video on BitChute / LBRY / Minds.com / YouTube or Download the mp4
SHOW NOTES
Off-Guardian.org
12 Experts Questioning the Coronavirus Panic
10 MORE Experts Criticising the Coronavirus Panic
8 MORE Experts Questioning the Coronavirus Panic
Covid19 Death Figures "A Substantial Over-Estimate
Covid-19 — Navigating the Uncharted
50 Headlines: Welcome to the "new normal"
Denmark Passes Law Enabling Forced Coronavirus Vaccinations
U.S. uses location data to track movements during coronavirus: report
South Korea is watching quarantined citizens with a smartphone app
Off-Guardian debates forced removal of infected with Moon of Alabama and Mark Sleboda
Swiss Propaganda Research site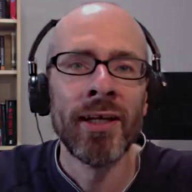 James Corbett has been living and working in Japan since 2004. He started The Corbett Report website in 2007 as an outlet for independent critical analysis of politics, society, history, and economics. Since then he has written, recorded and edited thousands of hours of audio and video media for the website, including a podcast and several regular online video series. He is the lead editorial writer for The International Forecaster, the e-newsletter created by the late Bob Chapman.
His work has been carried online by a wide variety of websites and his videos have garnered over 40,000,000 views on YouTube alone. His satirical piece on the discrepancies in the official account of September 11th, "9/11: A Conspiracy Theory" was posted to the web on September 11, 2011 and has so far been viewed nearly 3 million times.
For more in-depth content, James Corbett offers a subscription newsletter. Become a Corbett Report subscriber: https://www.corbettreport.com/members/