by Melissa Dykes, Truthstream Media
April 21, 2020
"The basic elements in cultural transmission and transformation are psychological."

– Julian Huxley
This is how we change.
Since time immemorial, high rituals have been performed to transform reality. Ritual: a spiritual psychodrama of conscious, deliberate actions taken to facilitate change; changes to the whole of the environment people exist in, starting with the mental landscape of the people themselves. The place where our reality is first born a dream.
Artist Sharon Devlin once bluntly described the true purpose of ritual as being a method to alter one's mind: "It's a sacred drama in which you are the audience as well as the participant and the purpose of it is to activate parts of the mind that are not activated by everyday activity."
The mechanics of change, change through mechanism, a rhythm to sync to, merge and flow with, a magnetic draw drawing one down the path toward transmutation.
Rituals are vehicles driving home those ideas — information, data, symbols — which, upon transmission and transformation, create the language by which new society members communicate after they are initiated.
"Social distancing" is an anagram for "dissociating clan".

— Truthstream Media (@truthstreamnews) April 15, 2020
This new language imparts a new understanding through definitions the ritual generates; meaning pegged to signposts of its own self-referential process, even if the original purpose is lost in the repetition of action. A ritual initiation introduces and inducts one into "the way" … a new way of life or worldview, a program to guide beliefs and actions enabling the initiate to become a full and true member of the new society.
Note that ritual is not always a conscious action; not everyone partaking in a ritual is made explicitly aware that they are participants… and yet still, new patterns of thought, of significance, are drummed in (conscious or not).
An initiation ritual typically involves three stages… and see if any of this sounds familiar to you.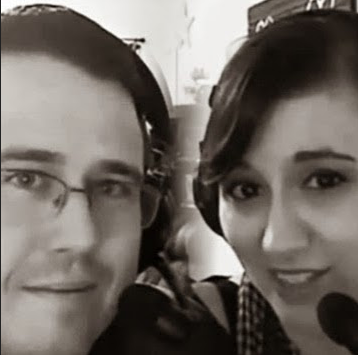 Aaron and Melissa Dykes (formerly Melton) created Truthstream Media to figure out what in the hell is really going on around here.
Co-founder of Truthstream Media, Aaron Dykes is an investigative researcher and video creator with over a decade of experience in uncovering the secretive and often nefarious that gravitates around power. Together with his wife Melissa Dykes, Aaron has traveled across the country in search of threads tied to political intrigue, black ops, military industrial complex, the weaponization of science, a hidden history of eugenics and population control, unethical human experimentation and the quest to control the physical mind that remains ongoing and little known. Aaron has been part of hundreds of videos and interviews on a variety of important topics across the spectrum of geopolitics and conspiracy, news and olds.
Melissa Dykes is the other co-founder of Truthstream Media, and a passionate and witty voice for common sense and sanity in a world plagued by lies, corruption and deep conspiracies that has patched over reality and left a world of naive and helplessly herded people lost in technology, and cut off from their own history. She has focused her investigative research and video production on issues ranging from health and safety in smart meters, EMF, ersatz food, cell towers and other modern environmental concerns, to the dark underbelly of covert experimentation, CIA plots, secret infrastructure and the organized and systematic control over the minds of the population. Melissa has written dozens of articles, edited and produced countless videos, and several documentary projects in the hopes of shining a light in the right places.
Support Truthstream on Patreon and read their goals here: https://www.patreon.com/truthstreammedia
Film: TheMindsofMen.net
Site: http://TruthstreamMedia.com
DONATE: http://bit.ly/2aTBeeF
Newsletter: http://eepurl.com/bbxcWX
Truthstream Media Bitchute channel: https://www.bitchute.com/channel/truthstream/