by Children's Health Defense
August 2, 2021
No one should ever be coerced into a medical procedure for any reason including a condition of employment. Tell them "My Body, My Choice!"
With one click, send a letter to your Federal officials, Governor, State legislators, Mayor and City Council Members
Employer Mandates Resources to Help You:
Know what's happening in your state 50 State Update on Pending Legislation pertaining to Employer mandated vaccinations
Toolkit for Preventing Vaccine Mandates  This kit will help you fight back against all vaccine mandates.

COVID-19 vaccine is an Emergency Use Authorization (EUA) Product. Mandating it violates Federal Law and the Nuremberg Code.  The Children's Health Defense Legal Section has extensive legal resources to make individuals aware about their legally protected rights. Use these resources to educate and preserve fundamental human rights on critical issues related to health freedom.
Examples of Fighting Back
If you are an employee and are being told that you will be mandated to take the COVID vaccination(s) or will be fired, and are not being provided an alternative accommodation, you are not alone. Send us examples of groups fighting back.
United Healthcare Workers. Michigan Healthcare System. "It's time healthcare workers across the state band together and say, enough is enough."
Houston healthcare workers push back and are appealing their case
Other Useful Information
Examples of "Vaccine Failure"
Connect
©August 2021 Children's Health Defense, Inc. This work is reproduced and distributed with the permission of Children's Health Defense, Inc. Want to learn more from Children's Health Defense? Sign up for free news and updates from Robert F. Kennedy, Jr. and the Children's Health Defense. Your donation will help to support us in our efforts.
Connect with Children's Health Defense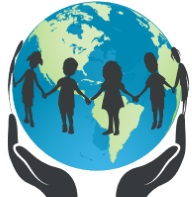 The Children's Health Defense Team is devoted to the health of people and our planet. Their mission is to work aggressively to reduce exposure to all sources of mercury, hold those accountable who failed to protect our planet and people from unnecessary exposure, restore health to those who have been harmed, and make sure this tragedy never happens again.
They do what they do for many reasons. Some have children who have been injured. Some have seen an injustice and feel the need to step in where others fear to tread. Some are focused on the demand for scientific integrity, others on improving the health of this, and future, generations.
See: Why We Do What We Do
Sign up for free news and updates from Robert F. Kennedy, Jr. and the Children's Health Defense. CHD is planning many strategies, including legal, in an effort to defend the health of our children and obtain justice for those already injured. Your support is essential to CHD's successful mission.
The Defender is Children's Health Defense's news and views website. It features content aligned with the organization's mission to end childhood health epidemics. Sign up for updates.
Children's Health Defense Europe is the Belgium-based Europe chapter of CHD.