The Making of Plandemic: Indoctornation (Plandemic II)
Exclusive: Behind the Making of Plan DEMlC 2
by Ben Swann, Truth in Media with Mikki Willis, Creator of 'Plandemic' series
August 21, 2020
[also available at TCTL BitChute, Lbry & Brighteon channels,]
Ben Swann speaks exclusively with the director of Plan Dem 2 about the origin of the film and attacks that have come against his movie.
Part 2 about the gates foundation and its ties to vaccines in India and Africa can be seen exclusively at https://ISE.media.
---
---
also see Part II below.
Cover-up of "barbaric Americans" causing mass sterilization, paralysis and death in India and Africa, effecting a half million in India alone.

Exclusive Interview: Ben Swann and Plandemic Creator Mikki Willis
The video above opens a page for donating to new ise.media platform. To bypass that page and go directly to the interview, click on "close & play" above. Ben Swann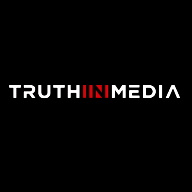 Truth In Media is an independent media organization founded by Emmy-winning journalist Ben Swann.
The team at Truth In Media is committed to providing quality content focusing on issues that impact humanity, featuring a number of fearless journalists sharing their expertise with a diverse audience that honors genuine and compelling reporting that transcends political, social and geographic boundaries.
Get the latest from Ben Swann and TruthInMedia.com directly to your email inbox for free. Sign up here: http://truthinmedia.com/newsletter-signup/