by  Cara Castronuova, Gateway Pundit
October 19, 2021
In a city notorious for fierce political and ideological division, New York City has recently seen unity amongst groups perceived to be on different ends of the political spectrum, such as Freedom Patriot groups and Black Lives Matter.
Patriot Freedom Groups, Trump Supporters, Teachers, Labor Unions, Medical Freedom Advocates, Black Lives Latter Leaders and everyday New Yorkers came together in harmony this past weekend to demand the government reverse the vaccine mandates that have rocked New York City and the nation.
New Yorkers from every walk of life rallied and marched together this past Saturday in the ongoing battle to overturn what many perceive to be unconstitutional mandates and an infringement of civil liberties. New York City has the strictest vaccine passport rules in the nation and residents continue to face discharge from their workplaces and denied entry to restaurants for not complying with the mandates.
See interviews with rally goers:
The crowd gathered near Times Square before the march, chanting "We The People Will Not Comply", "We Will Not Comply, We Do Not Consent", "No Forced Vaccines", "No Vaccine Mandates", "Mr Body, My Choice", "No Vaccine You Won't Force, My Body My Choice", "Wake up New York", "F**k Joe Biden", "Let's Go Brandon" and "No Nazi Passport."
See video of the march through the streets of New York:
Thousands gathered near Times Square to protest the unprecedented mandates, where speakers like Robert F. Kennedy, Jr., NYC Artist Scott Lobaido, BLM Activist Reverend McCall, Children's Health Defense Attorney Mary Holland, Dr. Lawrence Palevsky and Dr. Christiane Northrup spoke to the audience.  
More speakers:
According to activists, the anti-vaccine mandate movement in New York has been rapidly growing.
"We are extremely excited to see such a large and diverse crowd turning up for our events," said rally organizer Kevin Peters of New York Freedom Rally. It is growing by the week and all credit it due to Bill de Blasio and Joe Biden who have inadvertently emerged as unifying figures because of the backlash they created with their absurd and illegal policies."
Connect with New York Freedom Rally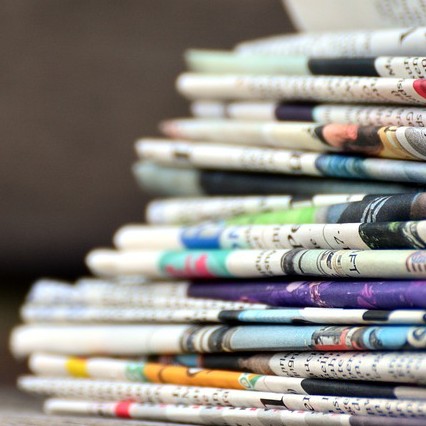 Posts under World News & Views come from assorted information sources around the web or from printed publications. The specific source will always be identified at the top of the post. Everything posted on this site is done in the spirit of conversation. Please do your own research and trust yourself when reading and giving consideration to anything that appears here or anywhere else.