by James Corbett, The Corbett Report
October 22, 2020
Welcome back to New World Next Week — the video series from Corbett Report and Media Monarchy that covers some of the most important developments in open source intelligence news. This week:
Watch on Archive / BitChute / LBRY / Minds / YouTube or Download the mp4

Story #1: Ireland To Impose 6-Week National Lockdown, Estimates 150,000 Job Losses
Four Australian Babies Die After Being Denied Lifesaving Heart Surgery And Transfer Due To COVID Travel Restrictions
Victoria's COVID Lockdown Did Not Contribute to Four SA Baby Deaths: Andrews
Australia To Axe Incoming Passenger Arrival Card for Digital App
Ontario Introduces Program That Could Replace Physical ID Cards With Phones
Story #2: The Digital Currency Arms Race – Central Banks Enter the Fray to Protect National Sovereignty
Episode 328 – The Bitcoin Psyop
Who's Afraid of Decentralized Currency?
PDF: "The Future of Money and Payments"
Story #3: Fake Music "Rebels" Rant Part Two – Selection Boogaloo
Watch Run the Jewels' 'Holy Calamavote,' With Pharrell, Zack de la Rageboy & More
Pledge to Vote: Ben and Jerry's Is Giving Away Its RTJ 'Chunky Dunky' SB Dunk Collab
Run The Jewels and Marvel/Disney Partner for New Merchandise Line
After Years as Indie Heroes, Here's Why Run the Jewels Signed With BMG For Fourth Album
Media Monarchy Meets Run The Jewels
Refused Sign to UMG for new EP, 'The Malignant Fire'
You can help support our independent and non-commercial work by visiting http://CorbettReport.com/Support & http://MediaMonarchy.com/Join.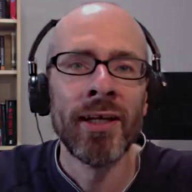 James Corbett has been living and working in Japan since 2004. He started The Corbett Report website in 2007 as an outlet for independent critical analysis of politics, society, history, and economics. Since then he has written, recorded and edited thousands of hours of audio and video media for the website, including a podcast and several regular online video series. He is the lead editorial writer for The International Forecaster, the e-newsletter created by the late Bob Chapman.
His work has been carried online by a wide variety of websites and his videos have garnered over 40,000,000 views on YouTube alone. His satirical piece on the discrepancies in the official account of September 11th, "9/11: A Conspiracy Theory" was posted to the web on September 11, 2011 and has so far been viewed nearly 3 million times.
For more in-depth content, James Corbett offers a subscription newsletter. Become a Corbett Report subscriber: https://www.corbettreport.com/members/