by  Jason Goodman
November 8, 2018
Three Letter Agencies Spying on Americans – Fairview at a Glance with Special Guest Bill Binney
Bill Binney has been reporting on Constitutional violations within the NSA for years.
He joins me today to go into additional depth, naming U.S. corporations that are complicit in sharing our personal information with clandestine agencies at home and abroad.
Become a Sponsor of Crowdsource the Truth and enjoy exclusive content Only ON Patreon http://www.patreon.com/crowdsourcethe…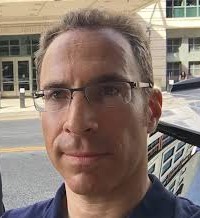 Jason Goodman is an investigative reporter and founder of Crowdsource the Truth.  He is also founder and CEO of 21st Century 3D, an internationally company, recognized for innovation in production techniques and stereoscopic 3D technology development.
Support Jason on Patreon and view exclusive subscriber content: patreon.com/crowdsourcethetruth