by Del Bigtree, The HighWire
October 30, 2020
Restaurant owner Tony Roman, of Basilico's Restaurant in Huntington Beach, CA, not only decided to never shut down, but doesn't allow people with masks to enter the premises.
Surprisingly, his restaurant has remained packed despite a direct challenge from CA Governor Gavin Newsom and the liquor board.
With liberty and freedom at stake, Tony is laying it all on the line.
#BASILICOSHB #BeATony #Freedom #Masks #LeaveTheMask #PastaVinoAndFreedom
[As a service to protect truth from censorship & to share widely, mirrored copies of this video are available at Truth Comes to Light BitChute, Brighteon, Lbry & Odysee channels. All credit, along with our sincere thanks, goes to the original source of this video. Please follow links provided to support their work.]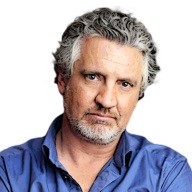 Del Bigtree is one of the preeminent voices of the Vaccine Risk Awareness Movement. His career as an Emmy winning producer of the CBS talk show The Doctors changed abruptly when he produced the documentary VAXXED, which is credited with igniting a revolution against Pharmaceutical Tyranny around the world.
Now Del's internet talk show, The HighWire, is the fastest growing program in the Natural Health arena with over 40 million views, and his non-profit, ICANdecide.org, is leading worldwide investigations into drug and vaccine fraud that have already resulted in two winning lawsuits against US Government agencies Health and Human Services and National Institute of Health.
Follow The HighWire with Del Bigtree on Brighteon and BitChute.