by Dr. Andrew Kaufman
January 19, 2022
Andrew Kaufman M.D. refutes Jeremy Hammond's recent interview opining that SARS-CoV-2 has been shown to exist. Point by point, Kaufman debunks Hammond's explanation of how a virus is discovered.
The definitions and technology behind isolation, the methodology being used by scientists, and the agenda by governmental agencies are examined with the appropriate corrections.
Hammond's argument is the same old one trick pony being trotted out with pomp, circumstance, and pedigree.
Video available at DrAndrewKaufman BitChute channel.
Truth Comes to Light editor's note:  The screenshot seen below is from Jeremy Hammond video as found within Dr. Joseph Mercola's recent article: Yes, SARS-CoV-2 is a Real Virus. Many sites have republished Dr. Mercola's article. A web search will locate it for you. We have not shared it here at Truth Comes to Light.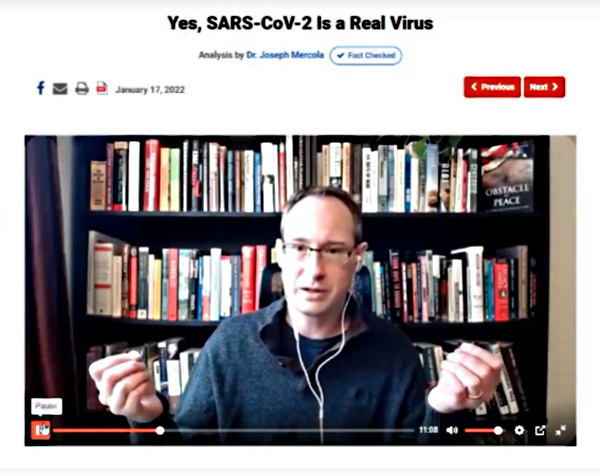 Connect with Dr. Andrew Kaufman
---
See related:
Christine Massey: An Open Letter to Dr. Mercola in Response to His Claim that SARS-CoV-2 Has Been Isolated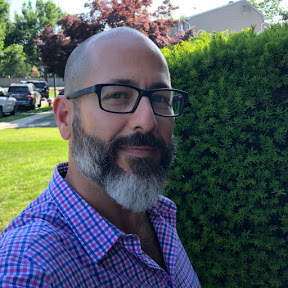 Dr. Andrew Kaufman, MD is a forensic psychiatry specialist, natural healing consultant, and highly-qualified molecular biologist. He graduated from Medical University Of South Carolina. attended  medical school at the Medical University of South Carolina and completed his psychiatry residency at Duke University. He did his fellowship in forensic psychiatry in New York where he served on the faculty, as a researcher, and later was Medical Director of Faculty Practice. Dr. Kaufman went on to develop a patent in the industry and does private consulting and clinical work.