by Dane Wigington, Geoengineering Watch
January 29, 2022
Is engineered winter weather yet again being waged on US East Coast population centers? Are the same highly toxic chemical ice nucleation surface cool-downs also the core cause of the flash freeze events in numerous other parts of the world?
What is preventing the majority from even seeing the climate engineering elephant in the sky? The power structure programmed mental "gatekeeper" has long since been an extraordinarily effective tool of the controllers.
This form of self enforced blindness has kept the majority of populations completely oblivious to countless blatant power structure atrocities, past and present.
As imminent impact looms large on our collective near term horizon, can the mass hypnosis be broken in time to still make a difference?
The latest installment of Global Alert News is below.
Connect with GeoEngineering Watch
cover image credit: AndyFaeth / pixabay
---
See related:
Dane Wigington: 'The Dimming' | Climate Engineering/Weather Warfare Is Killing Us All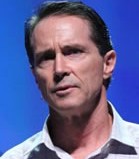 Dane Wigington has a background in solar energy. He is a former employee of Bechtel Power Corp. and was a licensed contractor in California and Arizona.
His personal residence was featured in a cover article on the world's largest renewable energy magazine, Home Power. He owns a large wildlife preserve next to Lake Shasta in Northern California.
Dane made the decision to focus all of his efforts and energy on full time investigation of the geoengineering / solar radiation management issue when he began to lose very significant amounts of solar uptake due to ever-increasing solar obscuration / global dimming caused from the ongoing jet aircraft spraying / aerosol dispersions. Dane also noted a significant and accelerating dechttps://www.geoengineeringwatch.org/line in overall forest health along with increasing UV radiation levels. These factors and others were catalysts that triggered Dane's testing and research into the geoengineering issue which has been ongoing for over decade and a half.
As the lead researcher for GeoengineeringWatch.org Dane and has investigated all levels of geoengineering, solar radiation management, and global ionosphere heaters like HAARP. Dane has appeared on an extensive number of interviews and films to explain the environmental dangers we face on a global level from the ongoing climate engineering assault.