by James Corbett, The Corbett Report
July 18, 2020
Will the genetically modified humans of our dystopian future be patented by corporations? Join James for this week's Question For Corbett where he explores the very real legal precedents for what many would dismiss as science fiction fantasy.
Watch this video on BitChute / LBRY / Minds.com / YouTube or Download the mp4
SHOW NOTES
Open Seeds: Biopiracy and the Patenting of Life
Episode 360 – Steal This Podcast (Please!)
Lawsuit against Myriad Genetics
US Code Title 35 Section 101 – Inventions Patentable
7 Takeaways From Supreme Court's Gene Patent Decision
EP 1 375 512 B1 Infectious cDNA of an approved vaccine strain of measles virus. Use for immunogenic compositions
The NIH claims joint ownership of Moderna's coronavirus vaccine
What you always needed to know about electroporation based DNA vaccines
Could a patent get in between you and a Covid-19 test? Yes
Scientist Announces Gene-Edited Babies, Goes Missing – #NewWorldNextWeek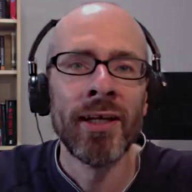 James Corbett has been living and working in Japan since 2004. He started The Corbett Report website in 2007 as an outlet for independent critical analysis of politics, society, history, and economics. Since then he has written, recorded and edited thousands of hours of audio and video media for the website, including a podcast and several regular online video series. He is the lead editorial writer for The International Forecaster, the e-newsletter created by the late Bob Chapman.
His work has been carried online by a wide variety of websites and his videos have garnered over 40,000,000 views on YouTube alone. His satirical piece on the discrepancies in the official account of September 11th, "9/11: A Conspiracy Theory" was posted to the web on September 11, 2011 and has so far been viewed nearly 3 million times.
For more in-depth content, James Corbett offers a subscription newsletter. Become a Corbett Report subscriber: https://www.corbettreport.com/members/