by JP Sears, AwakenWithJP
March 27, 2021
In this video you'll learn 10 reasons why freedom is dangerous!

Should more of your rights be taken away in order to protect you?

No. All of them should be taken away to protect you even more!

You'll learn why in this compelling video about the dangers of freedom!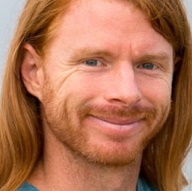 JP Sears is an American life coach and internet comedian. He is known for his satirical parodying of veganism, gluten-free fads, new age beliefs, and other "modern hippy" topics with his video series Ultra Spiritual. He is the author of the satirical book How to Be Ultra Spiritual: 12-1/2 Steps to Spiritual Superiority.
Sign up for JP's newsletter: https://awakenwithjp.com/joinme