— We Must Work Together Internationally to Stop This
Truth Comes to Light editor's note:
The video below is an excerpt from the 5+ hour Session 44 of the Corona Investigative Committee, livestreamed on March 19, 2021. The full session (mostly in German without English translation) is found HERE.
This interview with Vera Sharav is in English, with German translation.
Vera Sharav is a public advocate for human rights. She is the founder and president of the Alliance for Human Research Protection (AHRP) which serves as an information resource and public interest watchdog organization whose goal is to unlock the walls of secrecy in biomedical research and bring accountability to that endeavor. AHRP Infomails have a wide following: they are read by physicians and scientists, public health officials, journalists, lawyers, and patient advocacy organizations. Read more about Vera Sharav HERE.
Excerpts from Vera Sharav's testimony:
"Today some people are starting to understand why the German people didn't rise up. Fear kept them from doing the right thing.
Medical mandates today are a major step backward toward a fascist dictatorship and genocide."
~-~
"What sets the Holocaust apart from all other mass genocides is the pivotal role played by the medical establishment. The entire medical establishment. Every step of the murderous process was endorsed by the academic and professional medical establishment.
Medical doctors and prestigious medical societies and institutions lent the veneer of legitimacy to infanticide, mass murder of civilians.
T4 was the first industrialized medical murder project in history. The first victims were disabled German infants and children under three. They were identified by midwives who reported their existence to the state.  The next victims were the mentally ill, followed by the elderly in nursing homes.
The murderous operations were methodical and followed protocol very, very carefully. Questionnaires were sent out to all psychiatric institutions requiring detailed information about each patient. A committee of 54 psychiatrists made the final life and death decisions for each patient.
Now the objective of T4 was to eliminate the economic burden of those the regime and the doctors deemed "worthless eaters".  And it was also to empty beds to make room for wounded soldiers during the war.
T4 also served as a testing ground for various lethal chemical and pharmaceuticals. The financial beneficiaries of the Nazi genocide were the corporate elite. Their record of collaboration with genocidal regimes is uninterrupted. Without the financial support of Wall Street bankers and collaboration by major U.S., German and Swiss corporations — that provided the chemical, the industrial and the technological material  — Hitler could not have carried out this unprecedented, industrialized, murderous operations."
Original video "Sitzung 44: Die Wurzeln des Übels" is available at Stiftung Corona Ausschuss – Live Streams YouTube channel.
[As a service to protect truth from censorship and to share widely, mirrored copies of this video are available at Truth Comes to Light BitChute, Brighteon, and Odysee channels. All credit, along with our sincere thanks, goes to the original source of this video. Please follow links provided to support their work.]
___
Related information:
Link here read more about the T4 Program, also called T4 Euthanasia Program
Link here to Schwab Family Values investigative report by Johnny Vedmore
___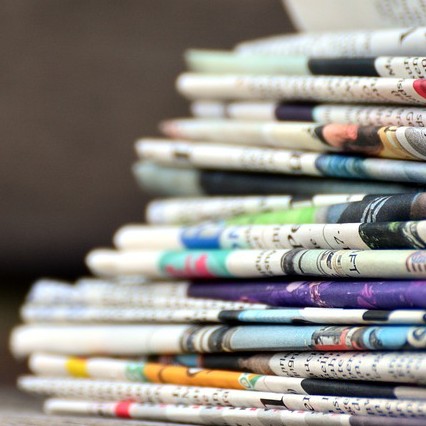 Posts under World News & Views come from assorted information sources around the web or from printed publications. The specific source will always be identified at the top of the post. Everything posted on this site is done in the spirit of conversation. Please do your own research and trust yourself when reading and giving consideration to anything that appears here or anywhere else.