by JP Sears, AwakenWithJP
April 6, 2022
Is Disney grooming your children? In this special report we look into the "Secret Gay Agenda" of Disney employees to indoctrinate your children. Also Governor Ron DeSantis is fighting back!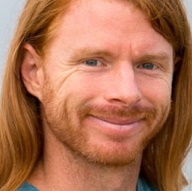 JP Sears is an American life coach and internet comedian. He is known for his satirical parodying of veganism, gluten-free fads, new age beliefs, and other "modern hippy" topics with his video series Ultra Spiritual. He is the author of the satirical book How to Be Ultra Spiritual: 12-1/2 Steps to Spiritual Superiority.
Sign up for JP's newsletter: https://awakenwithjp.com/joinme