by Children's Health Defense
September 14, 2020
Original video available at Children's Health Defense YouTube channel.
[As a service to protect truth from censorship, mirrored copies of this video are available at Truth Comes to Light BitChute, LBRY & Brighteon channels. All credit goes to the original source of this video.]
Children's Health Defense is proud to stand with organizations and countries as we work together to pushback on medical mandates, unsafe vaccines, and increasingly totalitarian governments.
In the coming months, these issues will be front and center in discussions around the world as people decide whether to cling tightly to their freedoms or blindly follow whatever edicts are put in place by corrupt government officials and profit-driven corporations.
The making of this video was accomplished through the teamwork of organizations and individuals who will not stand by and watch liberty be stripped away from citizens little by little until total tyranny reigns.
Please join us in standing up and demanding that our individual and medical freedom rights are forever protected. The time to be courageous is now.
Please share this video far and wide.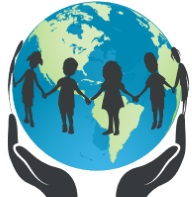 The Children's Health Defense Team is devoted to the health of people and our planet. Their mission is to work aggressively to reduce exposure to all sources of mercury, hold those accountable who failed to protect our planet and people from unnecessary exposure, restore health to those who have been harmed, and make sure this tragedy never happens again.
They do what they do for many reasons. Some have children who have been injured. Some have seen an injustice and feel the need to step in where others fear to tread. Some are focused on the demand for scientific integrity, others on improving the health of this, and future, generations.
See: Why We Do What We Do
Sign up for free news and updates from Robert F. Kennedy, Jr. and the Children's Health Defense. CHD is planning many strategies, including legal, in an effort to defend the health of our children and obtain justice for those already injured. Your support is essential to CHD's successful mission.
The Defender is Children's Health Defense's news and views website. It features content aligned with the organization's mission to end childhood health epidemics. Sign up for updates.
Children's Health Defense Europe is the Belgium-based Europe chapter of CHD.