by Children's Health Defense
July 29, 2022
WASHINGTON – On Monday, U.S. Sen. Ron Johnson sent a follow-up letter to Rochelle Walensky, Director of the Centers for Disease Control and Prevention (CDC), demanding clarity on whether the agency performed sufficient surveillance of COVID-19 vaccine adverse events. Recent conflicting statements by CDC officials about monitoring adverse events called into question CDC's integrity and transparency.
In a June 2022 letter to the CDC, Sen. Johnson outlined the CDC's Standard Operating Procedures (SOP) document dated January 29, 2021, in which the agency claimed it would "perform routine [Vaccine Adverse Event Reporting System (VAERS)] surveillance to identify potential new safety concerns for COVID-19 vaccines."  The SOP also stated that the "CDC will perform Proportional Reporting Ratio (PRR) analysis . . . to identify [adverse events]" and "perform PRR data mining on a weekly basis or as needed."
However, in response to a May 9, 2022 Freedom of Information Act (FOIA) request, the CDC wrote, "no PRRs were conducted."
Dr. John Su, a CDC official on the agency's Vaccine Safety Team, recently said the opposite to a media outlet claiming that the "CDC has been performing PRRs since Feb 2021, and continues to do so to date."
The senator wrote, "CDC's assertion and Dr. Su's statement cannot both be true."
"The American people deserve the truth and you have not been providing it. That is why I, together with millions of Americans, have completely lost faith in the CDC and other federal health agencies. It is time to start regaining their confidence and your agency's integrity by coming clean, being transparent, and telling the truth," the senator added.
Read more about the letter in the Washington Examiner.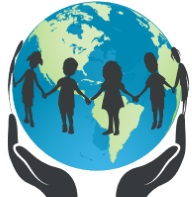 The Children's Health Defense Team is devoted to the health of people and our planet. Their mission is to work aggressively to reduce exposure to all sources of mercury, hold those accountable who failed to protect our planet and people from unnecessary exposure, restore health to those who have been harmed, and make sure this tragedy never happens again.
They do what they do for many reasons. Some have children who have been injured. Some have seen an injustice and feel the need to step in where others fear to tread. Some are focused on the demand for scientific integrity, others on improving the health of this, and future, generations.
See: Why We Do What We Do
Sign up for free news and updates from Robert F. Kennedy, Jr. and the Children's Health Defense. CHD is planning many strategies, including legal, in an effort to defend the health of our children and obtain justice for those already injured. Your support is essential to CHD's successful mission.
The Defender is Children's Health Defense's news and views website. It features content aligned with the organization's mission to end childhood health epidemics. Sign up for updates.
Children's Health Defense Europe is the Belgium-based Europe chapter of CHD.